2020

"It Was Like We Read One Hundred Love Stories in One Night. Then We Woke Up in Love."

The Future of _Space exhibition with A&D Museum Los Angeles

The dynamics of relationships hit a shift. Increasing amounts of long-distance relationships and the use of video chatting, socially and intimately, is a response from the pandemic.

My love life has stayed the same. If anything, in a strange way, it has been better. My partner and I have been in a long-distance relationship for six months. So far, our relationship has been 78% virtual. Only 25 out of the 112 days have we been able to hold hands on the subway, bake bread, and kiss. That number continues to grow at a higher rate due to recent travel fragility.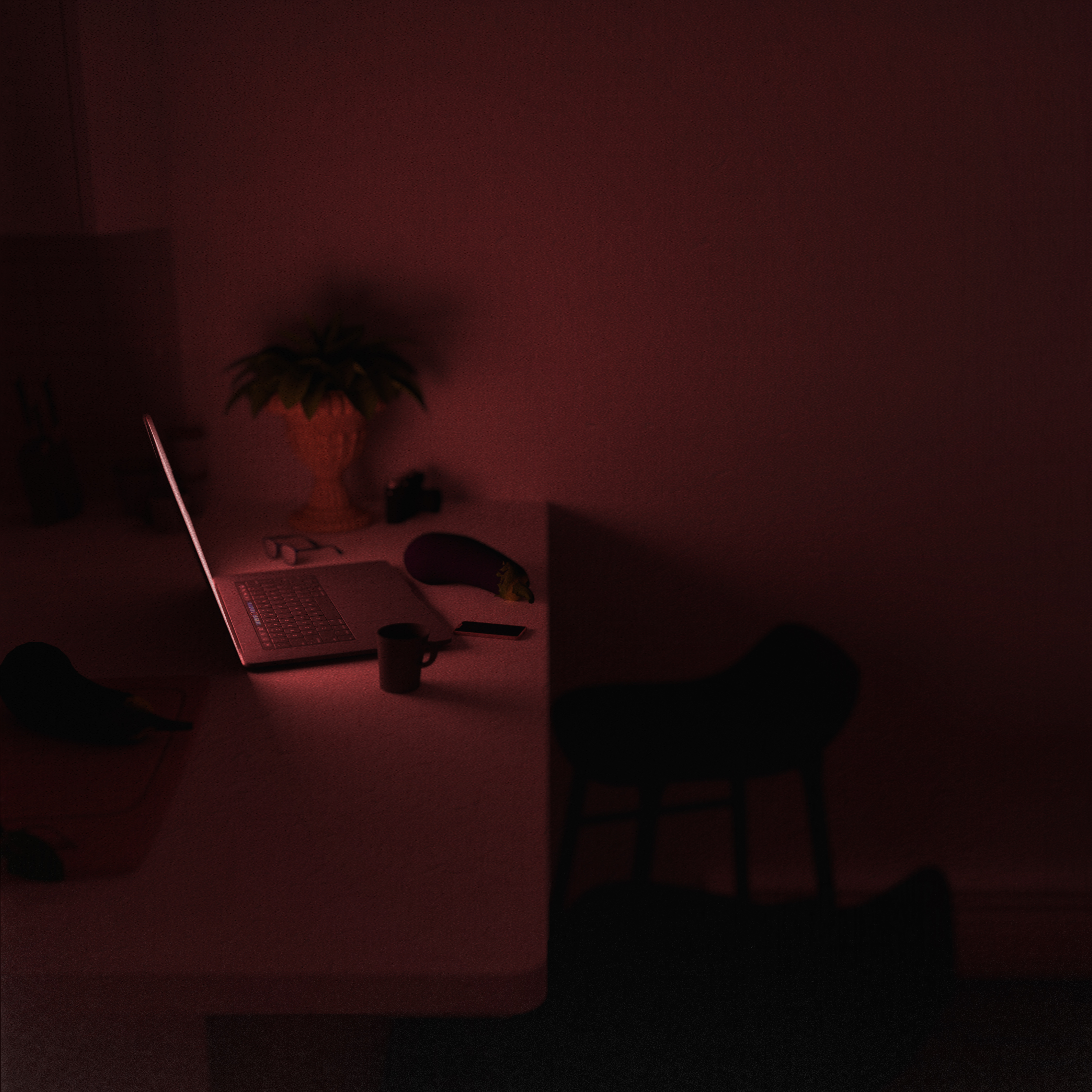 Distance isn't strange to us. We have accepted it as our thruple. Our intimacy is obviously lacking so we create pleasurable spaces around our apartments. Anywhere and everywhere is a spot for climax.

Looking at us in 3rd person reminds us of looking at a Dutch still life painting. Although, this is the 2020 pandemic expansive pack replacing food and vases for laptops and phones.

In a strange way, this quarantine has made us closer. We get to smile and laugh more with each other. I get to see her face throughout the day instead of just in the evening. While I'm working, hearing her body shift while she paints, her thinking out loud, and her breath in the background gives me the idea of us being together in the same space.